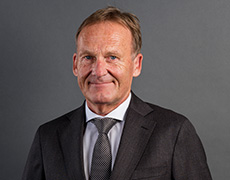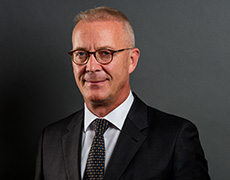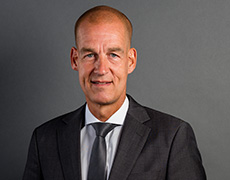 Dear Shareholders,
We look back on an eventful season in 2022/23. On the pitch, it was an emotional roller coaster. Languishing in sixth place going into the winter break was not where we wanted to be, but it's a fundamental aspect of who we are to believe in our strengths and push forward when we know we can make it.
That confidence paid dividends in the second half of the season, and we chalked up ten points more than FC Bayern to come within a hair's breadth of winning the title. On the one hand, missing out on goal difference alone was a bitter pill to swallow. We wanted more than anything to celebrate the title together with our fans. On the other hand, we are immensely proud of having injected some excitement back into the Bundesliga and going a long way toward boosting its appeal. Our fans reacted to our disappointment with unparalleled solidarity, and this shows just how closely they identify with BVB.
From a business viewpoint, we can look back on the past financial year with satisfaction. We have posted a profit again after emerging from the COVID-19 pandemic, which had at times put our business model to the test. We are confident that these figures herald a return to our former strength and that the most difficult economic period in more than 15 years is now well and truly behind us. From an economic standpoint, the key takeaway is that our business model is fully functional again now that the pandemic-related restrictions have been lifted. A glance at the figures shows that the appeal and reach of Borussia Dortmund has emerged from the pandemic unscathed. BVB's highest ever consolidated revenue figure adjusted for transfers is an impressive testament to this.
This result is ultimately thanks to the efforts of all our staff, the loyalty of our fans and the trust placed in us by you, our shareholders. That spirit underscores the unrivalled solidarity of the BVB family. It shows we have it in us to achieve great things – both on the pitch and in business – if we stand together. In this context, as one of the region's biggest employers, we are proud not to have resorted to redundancies or furloughs at any time during the pandemic. For our employees, we were a guarantee of stability in uncertain times. This omnipresent solidarity gives us strength, and we can look to the future with great confidence. There are many challenges ahead, but we will face them with heads held high. Being one of Europe's elite and financially sound football clubs and creating unforgettable moments in Dortmund has and always will be our long-term goal.
On and off the pitch, we go into the new season with confidence and look forward to sharing new experiences together in the stadium!
Hans-Joachim Watzke
Managing Director (Chairman)
Thomas Treß
Managing Director
Carsten Cramer
Managing Director