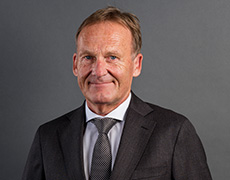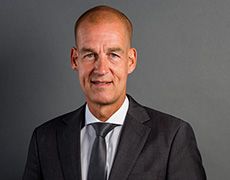 Dear Shareholders,
The return of the fans to SIGNAL IDUNA PARK impressed upon us once again just what makes football at Borussia Dortmund so special. The emotions stirred in an unparalleled interplay between the fans and team epitomise real love. We no longer want to miss out on that feeling, which will continue to play a major part in our successes going forward.
We are so glad to be able to play in front of a full stadium again and are thus excited to be able to make 81,365 unique stadium experiences possible at every home match – including at UEFA Champions League showdowns. After not being allowed to fill our stadium even to half capacity on average in the past season, the elimination of capacity restrictions will not only be a financial boon to us but also will put wind beneath the wings of the team.
In the new season we will see a team that has changed on and off the pitch. The departure of Michael Zorc after 44 years marks the end of an era. We could not be more grateful for his services to the team. However, every end also means a new beginning. We moved quickly to seize this opportunity. Our new sporting director Sebastian Kehl and our new head coach Edin Terzić embody Borussia Dortmund's DNA in a special way. Both have already demonstrated their ability to lead our team to titles.
We look back on the performances on the pitch this past season with mixed feelings. We played a decent season in the Bundesliga. However, our performance in the cup competitions was not satisfactory. We are all the more pleased that both our women's team and our U19 youth squad were able to win their leagues and receive the attention that they deserve. We consider that an affirmation that our youth and women's football clubs are on the right track, as well as an obligation to stay on this path.
Yet, even off the pitch, Borussia Dortmund aims to set an example. Sustainability has been and will remain an important topic for us, and we intend to take charge. For many years now, our corporate activities have also been guided in part by sustainability. We therefore commend DFL Deutsche Fußball Liga GmbH for including binding sustainability guidelines in their licensing regulations. The implementation of an independent DFL commission for sustainability also demonstrates the rising significance of this issue. We only have one planet on which we can play football, and that's why we are proud to have set out on this path together.
We look forward to the new season. Together, in full stadiums, with real love!
Hans-Joachim Watzke
Managing Director (Chairman)
Thomas Treß
Managing Director
Carsten Cramer
Managing Director