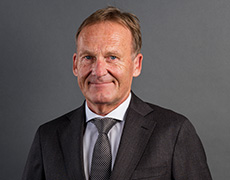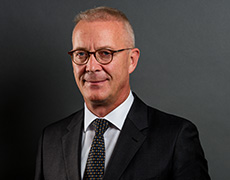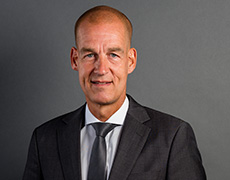 Dear Shareholders,
We began our rebuild last year but set ambitious goals all the same. We wanted to return to playing football with passion, determination and team spirit, but also with tenacity. This involved large investments in the team and the decision to make a number of structural and organisational changes. A look at the past season shows us that we made the right decisions – the rebuild is already bearing fruit. The team had a great season, improving on the previous one while also playing a more pleasing style of football.
At times we certainly felt that we had unnecessarily dropped points, had a spell of bad luck in the second half of the season and should have made more out of the situation. However, by no means could we have predicted that the rebuild would result in a second-place finish, nor was that our (stated) objective. In light of the many changes we have made, we view this as a remarkable success and as a springboard for the future.
While we are confident that we are well positioned for what lies ahead, we intend to be even more ambitious this year. Borussia Dortmund has no reason to relent and can in good conscience be more vocal about its clear-cut goals: we want to become the German champions and solidify our position as one of Europe's best teams.
This is what we have set the course for. We have full confidence in our head coach. Lucien Favre has guided the team back to success, established clear structures and further developed our players. It is only logical then that we should want to shape the future together.
Aside from personnel, we will continue to invest in our infrastructure. By expanding the training ground, we are providing the first-rate athletic and professional conditions that are essential for success on the pitch.
Implementing the long-term measures requires a basis that is both financially sound and geared for the future. By a developing a growth strategy, we are working to further secure the club's competitiveness. Sponsorships, internationalisation and digitalisation are to be the cornerstones of this foundation. This will only succeed if off the pitch we put together a team of competent, forward-looking and highly motivated people and expand our organisational structures. In this regard, we are already prepared for tomorrow.
With all we are doing to achieve economic success, it is particularly important to avoid losing sight of our roots. Our commercialisation efforts call for considerable tact. Our ties to our fan base and the accompanying mindset always guide our deliberations and determine our actions. The ongoing rebuild will not change this mindset either.
Join us as we look forward to a promising and auspicious season. We eagerly await the start of what will be a thrilling Bundesliga season and high-calibre international competition in the UEFA Champions League.
Hans-Joachim Watzke
Managing Director (Chairman)
Thomas Treß
Managing Director
Carsten Cramer
Managing Director